CF213-1 Quattro Eyeshadow Green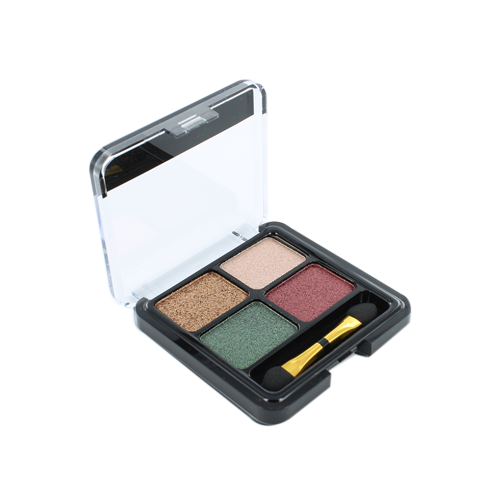 Christian Faye Quattro eye shadow designed with four complementary shades and finishes – to achieve multiple looks. This eyeshadows is now reinvented with more intense pigments and richer effects, that brighten eyes while providing intensity and contrast. Each eyeshadow shade is rich in colour with a soft, velvety finish. Easy to apply, the versatile formula blends evenly and can be used for shading, highlighting, and lining the eye. 
Go all-natural or create intense eye looks that brighten, sculpt, and define eyes. The lighter shades lift and illuminate, the mid-tones shape and contour, and the deep tones define with a smoky allure. 
Quattro eyeshadow palette in four complimentary colours that allows you to create a variety of looks, from natural to dramatic. The soft, velvety texture can apply perfectly with the included double sided applicator for easy use.