CF160 Brown/Black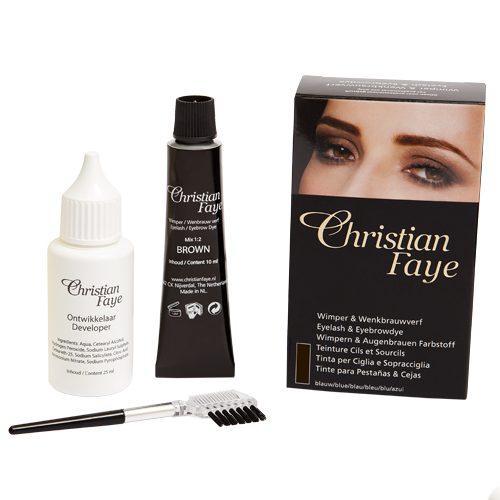 Changing the color of your eyebrows can really impact your look–contrasting brows can give you a bold, mysterious air; darker brows can look fuller and thicker; and brows that are similar to your hair color can give you a natural, balanced look. 
You want to match your hair and brow color or you have grey eyebrows or you want to look bold and black? Eyebrow dyes can help you achieve all this and much more. Before using them, be careful and read  the instruction careful ! Eyebrow dye can give you a perfect eyebrow look.  
Christian Faye or Bransus eyebrow dyes stay for durations up to 6 weeks and they will gradually fade away. They are a great choice for people who do not have time to apply brow pencils or brow powders every day. People who are not filling spare eyebrows should go for dyes while those who want to fill their eyebrows should opt for eyebrow powder or eyebrow pencil.