CF180 Dark Brown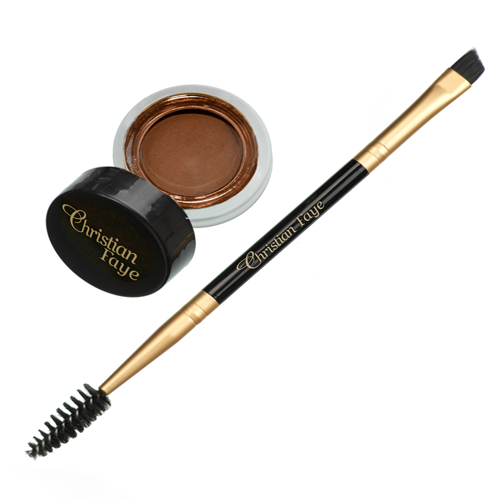 Give extra life to your brows with Christian Faye easy-to-use Eyebrow DIP Pomade that glides onto skin and hair. Christian Faye Eyebrow DIP Pomade is a waterproof brow colour which sculpts and defines the brows. The innovative formula works as a brow primer and provides colour, sculpture, and shading! This creamy, multitasking product glides on skin and hair smoothly to create clean, defined brows. Eyebrow DIP Pomade can be used as a brow definer or eyeliner and provides luxurious colour and sculpture. 
Available in a selection of shades to suit all brow colours, Eyebrow DIP Pomade also primes the brows for brow powder application and leaves the brows looking perfectly groomed, defined and flawless. Must-have for oily skin and humid climates. 
Kit contains: Product Jar with Pomade  and double sided Brush              
How to apply 
Dip brush in brow pomade, hold vertical at the beginning of the brow and swipe in a side motion out to the end to shape the brow

 
Hold the brush at 45 degree angle and fill-in the brow to the end, using light strokes

 
Hold brush horizontally and in longer strokes, shape and extend the brow into a fine point

 
Finish by brushing the spool through the hairs again to soften and blend the product.

 
Product will become fixed in 60 seconds.